BMKU: The Book
BEYOND MKULTRA:
Tales from the Dark Ops Side
THE ULTIMATE POWER TRIP: Cold warriors, wizards, professors collaborate, not to make the world safe for democracy, but for control of your mind and the mass of humanity.
PSYCHIC WARFARE, INFORMATION WARFARE, PSYCHOLOGICAL WARFARE, BIOLOGICAL WARFARE
DEW Weapons, Scalar Weapons, Ionospheric Holography, Ion cyclotron resonance, more

The Authors
Charles Stone, with
Iona Miller on Counterculture and Counterespionage, the psychedelic society, and
Raven Delumiere, whose father was his bodyguard, reveals the untold story of L. Ron Hubbard's intelligence work and his brainwashing and mind control sources and applications.
Tom Lyttle on the Illuminati, Bohemian Grove, and drug culture.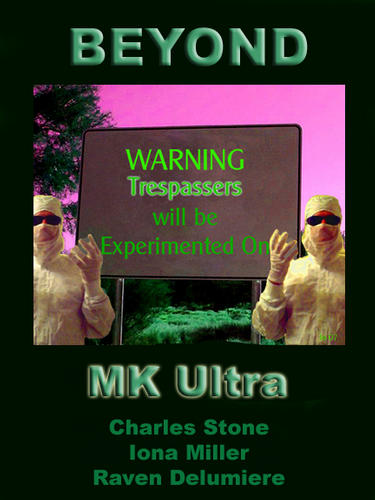 Wizards, Spooks & Spies
Unique views from inside players on subliminazis, psychotronic research, mind hacking, neurological weapons, brain imprinting, bioamplification, neurotheology, self-determination, communication strategies, bioinformationally coherent signals, entangled minds, and more.

Contact Iona Miller
Beyond MK Ultra website on MRU / MRF