Beyond MKULTRA
Beyond MKULTRA
The History or Story Behind My Site
MRU: A thinktank and research organization that aims: "to combine the efforts of leading researchers and experimenters in the multi-disciplinary and interacting fields of human development and humanistic psychology which include research involving the body, mind and those forces and phenomena acting upon the health, education and welfare of mankind. Areas of study include biocommunication, biocybernetics, biophysics
, psycho-physiology, educational development, cancer research and mind-body developments."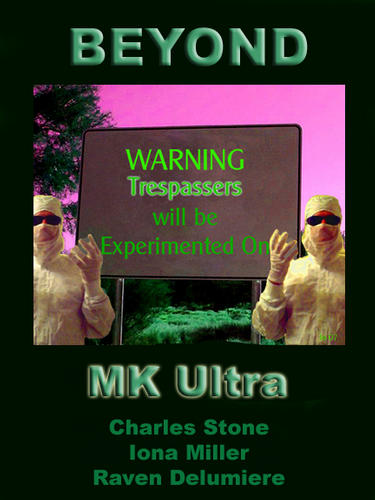 Others
Mankind Research Unlimited (1973-1999)

An obscure District of Columbia corporation called Mankind Research Unlimited (MRU) and the nonprofit foundation MRF, operated a number of classified intelligence, government and Pentagon contracts, specializing in, "problem solving in the areas of intelligence, electronic warfare, sensor technology and applications."

MRU's "capability and experience" is divided into four fields. These include "biophysics -- Biological Effects of Magnetic Fields," "Research in Magneto-fluid Dynamics," "Planetary Electro-Hydro-Dynamics" and "Geo-pathic Efforts on Living Organisms." The latter focuses on the induction of illness by altering the magnetic nature of the geography. MRF focused on therapeutic use of EMF and blood irradiation.

Also under research were "Biocybernetics, Psychodynamic Experiments in Telepathy," "Errors in Human Perception," "Biologically Generated Fields," "Metapsychiatry and the Ultraconscious Mind" (believed to refer to experiments in telepathic mind control), "Behavioural Neuropsychiatry," "Analysis and Measurement of Human Subjective States" and "Human Unconscious Behavioural Patterns."

Employing some old OSS, CIA and military intelligence officers, the company also engaged the services of prominent physicians and psychologists including E. Stanton Maxey, Stanley R. Dean Berthold, Eric Schwarz, Eldon Byrd, plus many more. MRU lists in its Company Capabilities "brain and mind control." Satellite franchises were incorporated in Texas and California, and there were regional representatives throughout the US.
My Contact Information
Links to Other Sites